James: Just wanted to leave a note to say what a straightforward website this is, and how quickly I managed to place my order. Thank you! I will be sure to recommend to others.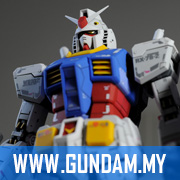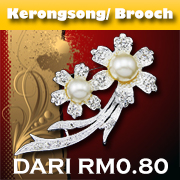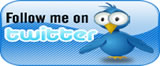 How Do I Decide About Condom Use and Condom Types?
Question: How Do I Decide About Condom Use and Condom Types?
Male condoms come in many shapes, styles, lengths, widths and strengths for condom use. Condoms are made from:
Latex: kind of rubber; the most common condom type and great at preventing pregnancy and STDs.

Polyurethane: type of plastic; good for those with latex allergies. Not as elastic as latex, so they may more easily slip off.

Lambskin: good for preventing pregnancy but not STDs - they have pores that allow bacteria and viruses to pass through.

Polyisoprene (SKYN): a non latex condom made from natural rubber. FDA approved for pregnancy and STD prevention, SKYN condom use is gaining popularity and getting rave reviews.
Points to Consider When Choosing Condom Types:
Look at the labeling: make sure to read the condom label to check if it is FDA-approved for use against unplanned pregnancy and STDs. According to FDA regulations, anything that "sufficiently resembles" a condom must comply with FDA standards -- including novelty condoms, like those that glow in the dark or are flavored. If condoms do not comply with these standards, they may not claim to be a contraceptive device.

Condoms have an expiration (Exp) or manufacture (MFG) date on the box and on each condom's individual package. A condom used after the expiration date is more likely to tear or break. There should also be a package insert explaining how to use the condom properly, how to store it, and how to maximize effectiveness. Also, before purchasing, make sure to check that the package appears to be in good condition.

Strength: Condoms come in regular strength and thicker strength. Some people may prefer thicker condoms (sometimes called extra strong or ultra strong), believing that these are more effective. Thinner condoms tend to allow for more sensation. As long as the condom is FDA approved, either strength is equally effective.

Lubrication:

Condoms can come "wet" (with lubrication) or dry (non-lubricated). Lubrication can help prevent condom breakage, and many people prefer lubricated condoms because they may make sex more comfortable. Keep in mind, only water-based or silicone-based lubrication can be used with latex condoms.

Some condoms are lubricated with the spermicide nonoxynol-9; only use these condoms if you are not allergic to nonoxynol-9. If you are, it is possible to have a reaction resulting in little sores (which can make the transmission of HIV more likely).

Shape: There are many styles of condoms. They may be regular shaped (with straight sides), form-fitting (indented below the head of the penis), or they may be flared (wider over the head of the penis). The differences in shape are designed to suit various personal preferences and enhance pleasure. Condoms can also have different tips, including a reservoir tip, a plain tip, a spiral tip and an over-sized tip.

Size: There is no standard length for condoms, but ones made from latex rubber should stretch to fit the length of a man's erect penis. Condom widths can vary; there is about a 1.5 cm difference between the smallest and largest condom. A condom that is too small and tight may tear, and one that is too big may be more likely to slip off. You may have to experiment to find one that works for you.

Smaller, "closer" fit condoms are typically labeled trim or snug fit. You may find larger condoms labeled as XL, XXL or Magnum. Avanti brand condoms tend to be the largest and least tight. Just a pointer: you may find the greatest selection of condoms, in both style and size, on the Internet (rather than in stores).

Texture: Condoms are also available with various textures, such as ribs, bumps/studs, or a combination of both. The positioning of the ribs and/or bumps are designed to maximize pleasure for either or both partners.

Novelty Condoms: These are special condoms usually intended more for fun and sex play, and they do not usually offer any protection against STDs or pregnancy. These condoms should be labeled "FOR NOVELTY USE ONLY."

Condoms can come in all different colors (even in multi-colors!) and flavors. Generally, flavored condoms are meant for oral sex as the flavoring may cause infection if the condom is used for intercourse. However, not all novelty condoms are created equal. Some colored, flavored, and novelty-type condoms are FDA-approved to be used a contraception. Make sure you exercise caution while buying novelty condoms. Read the label! If there is not an FDA approval, or if it says something to the effect of "novelty condom," make sure that a FDA-approved condom is worn under the novelty one for sex. Novelty condoms are usually fine for foreplay.



More about this product, click HERE