James: Just wanted to leave a note to say what a straightforward website this is, and how quickly I managed to place my order. Thank you! I will be sure to recommend to others.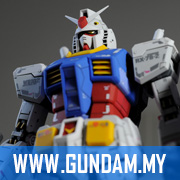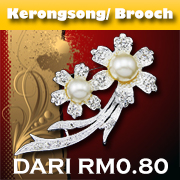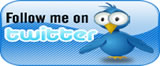 How to use a condom properly
1. Don't store condoms in a glove box or in your wallet, condoms hate heat! Also, don't use condoms past the expiration date and don't open condoms with your teeth.
2. If you're using a Latex condom, don't use oil based lubrication such as skin lotions, baby oil, Vaseline ® or cold cream - the oil in these products weakens the Latex. Always use water based or latex compatible lubricants with Latex condoms. If you must use oil based lubricants use polyurethane condoms, these are safe to use with oil.


When the time has come to cover your Captain (Captains at full attention and ready for battle). "RIP" open your favorite condoms package, being careful not to use your teeth place a few drops of your favorite water based lubricant inside the tip of the condom. Never let your Captain touch your partner before he is securely covered.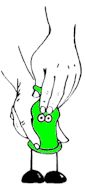 If your Captain is intact (has a foreskin), put the condom on with the foreskin pushed back. After you have Rolled and are covered, push the foreskin forward (toward the tip). This lets the foreskin move without breaking the condom.
(Optional but recommended) Place more water based lubricant on the outside of the condom. Remember, "Wetter is Better".

If at any time during battle your Captain is ambushed (the condom breaks or comes off), stop immediately and pull out. Wash your Captain and put on a new condom.

After your Captain has won his battle (after intercourse), you should hold the condom at the base and pull out slowly. This should be done while your Captain is still at attention.

Throw away the used condom in the trash, not the toilet. If you choose the toilet they will come back to haunt you some day. Trust me, the last thing you want plugging your plumbing is used condoms!

Never re use condoms, use a new condom every time you have contact.
Tips menggunakan kondom
| | |
| --- | --- |
| | Kondom dipasang saat penis ereksi, dan sebelum melakukan hubungan badan. |
| | Sobek pembuka kondom pada sisi pembungkus, jangan disobek mengarah ke dalam kondom (merobek ke arah tengah). |
| | Udara yang masuk terjebak di dalam kondom dapat merusak kondom. Untuk menghindarinya, tekan pada ujung kondom dengan jari dan jempol, dan pasangkan kondom ke penis yang sedang ereksi. Pastikan gulungan kondom berada di sisi luar. |
| | Sambil menekan ujung kondom, gunakan tangan anda yang lain untuk membuka gulungan condom secara perlahan ke arah pangkal penis. Pastikan posisi kondom tidak berubah-ubah selama coitus, jika kondom menggulung lagi saat berhubungan, tarik kembali gulungan ke pangkal penis. |
| | Segera setelah ejakulasi, gengam penis saat masih ereksi, kemudian lepaskan kondom saat penis telah digenggam sepenuhnya. Hindari kontak penis dan kondom dari pasangan anda. |
| | Buang kondom yang telah digunakan secara baik, bungkus kondom dengan tissue dan buang ke tempat sampah (jangan dibuang ke dalam toilet, dapat menyebabkan pemampatan saluran). |
---
Bagaimana Cara Menggunakan KONDOM WANITA (Female Condom)?
Buka pembungkus kondom dengan hati-hati. Sobek dari ujung atas ke bawah dengan jari. Jangan gunakan gunting, gigi, pisau atau sesuatu yang tajam.
Perhatikan kondom. Kondom wanita mempunyai ring yang lebih lebar (outer ring) untuk bagian luar dan ring yang lebih kecil (inner ring) untuk bagian dalam.
Pegang inner ring kondom, lalu tekan dengan ibu jari dan pada sisi ring, dan dengan jari lain pada sisi yang berseberangan, kemudian ditekan sehingga sisi ring yang berseberangan akan bersentuhan dan bentuk inner ring menjadi lonjong.
Atur posisi terbaik anda yang nyaman untuk memasukan kondom.
Masukan inner ring kedalam vagina sehingga dirasa telah masuk cukup dalam sehingga tidak mudah keluar kembali.
Gunakan jari telujuk untuk menekan kondom lebih jauh kedalam bagian atas vagina sedalam mungkin, kondom jangan sampai berputar, dan outer ring (ring yg besar) tetap berada diluar. Kondom telah terpasang dan siap digunakan.
Arahkan penis ke bagian yang terbuka (outer ring), pastikan tidak berada diluar kondom, atau di sisi antara kondom dan dinding vagina.
Setelah selesai digunakan. Keluarkan kondom wanita secara hati-hati, dan putar dengan cara dipelintir bagian outer ring kondom, sehingga sperma tidak tumpah.
Buang kondom di tempat sampah, jangan ke dalam toilet wc karena dapat menyebabkan penyumbatan wc.



More about this product, click HERE